Remembering the Past, Investing in the Future: Family's Gift Creates Lasting Legacy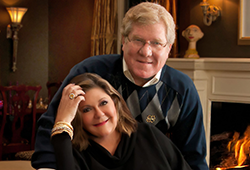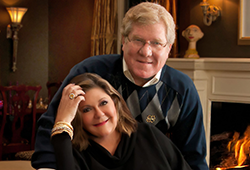 Admiring a photo of their new grandson, Marty and Terry Best can't help but smile from ear to ear. Donald Bucky Genzel was born in the fall of 2013. A new addition, the family calls a true holiday gift.
"The name Bucky pays tribute to my father, Dr. George Best," Marty explained. "They share the same nickname."
"He dedicated his life to helping others live well," added wife Terry. "His friends called him Bucky, and it just stuck."
Dr. George "Bucky" Best spent years working in internal medicine at OSF Saint Francis Medical Center. "He was there all the time," said Marty. "He never said no to anybody. He truly wanted to help." Over the years Dr. Best cared for countless patients, serving each with "the greatest care and love."
Family First:
Despite a hectic schedule, the doctor still made time for loved ones, sometimes in creative ways. "He'd take my brother and me on house calls all over the city," Marty smiled. "He even brought us into the hospital and had us practice reading EKG's."
That passion for health care inspired other Best family members to pursue medical careers. "My brother, David, is now a cardiologist at OSF, and my daughter, Katy, works in the sleep lab," said Marty. "She is a polysomnographic technologist."
That passion also inspired Marty and Terry to join the OSF family. Years ago, upon graduating college, Terry worked at OSF as a Pediatric Social Worker. Currently, each serves respectively on the OSF Saint Francis Medical Center Foundation Council and the Children's Hospital of Illinois Community Advisory Board. "I'm proud our family is part of OSF," said Terry. "Day in and day out you've got great employees doing great things."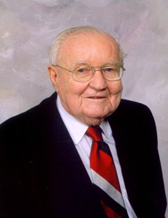 Dr. George Best
1916-2009
Leaving a Legacy:
After a long life filled with family, faith, and philanthropy, Dr. Best passed away in 2009. To honor his memory, Marty and Terry made a generous gift, using life insurance, to the Milestone campaign for Children's Hospital of Illinois. Those visiting the fifth floor will notice a meditation room dedicated to Dr. Best.
"After everything he did, we had to have dad live on in that building," said Marty. "The space dedicated to him is on the only adult floor in Children's Hospital which became part of adult cardiology."
Serving with the Greatest Care and Love:
The choice to give back came naturally to Marty and Terry who wholeheartedly believe in the OSF Mission. "It's very easy to give because I don't think there's a place that does it better," said Terry. "To serve each patient with 'the greatest care and love'...Dr. Best truly did."
"If you see what they do and how they do it, you will give," added Marty. "As OSF Saint Francis Medical Center and Children's Hospital of Illinois gets bigger and stronger we need a way to ensure this Mission stays funded."
Terry and Marty found using the gift of life insurance to be a simple and effective way to fulfill their philanthropic goals, and encourage others to do the same. They give to improve the future of medicine, to help others live happy, healthy lives, and to honor a man who always wanted what's best for others.
"It's important our grandson Donald Bucky understands who his great grandfather was," said Terry. "Making a gift to OSF and naming a room in his honor was a way for us to do that."
Using assets, such as a new life insurance policy or one that may no longer be needed, is a wonderful way to give a legacy gift to support the Ministry of OSF. The beneficiary designation can be worded to support any area of OSF that is important to you, and the charitable tax benefit to your estate can be an additional benefit to your heirs. For more information on giving a
gift of insurance
, you can also
CONTACT US
at your local Foundation office.